E-Copyright
Rapid development of online copyright

Under the network environment, due to the development of digital technology, almost all creative productions can be digitalization.


E-copyright is Timestamp Certificate. It is suitable for evidence use, which is timeliness, authoritative, integrity.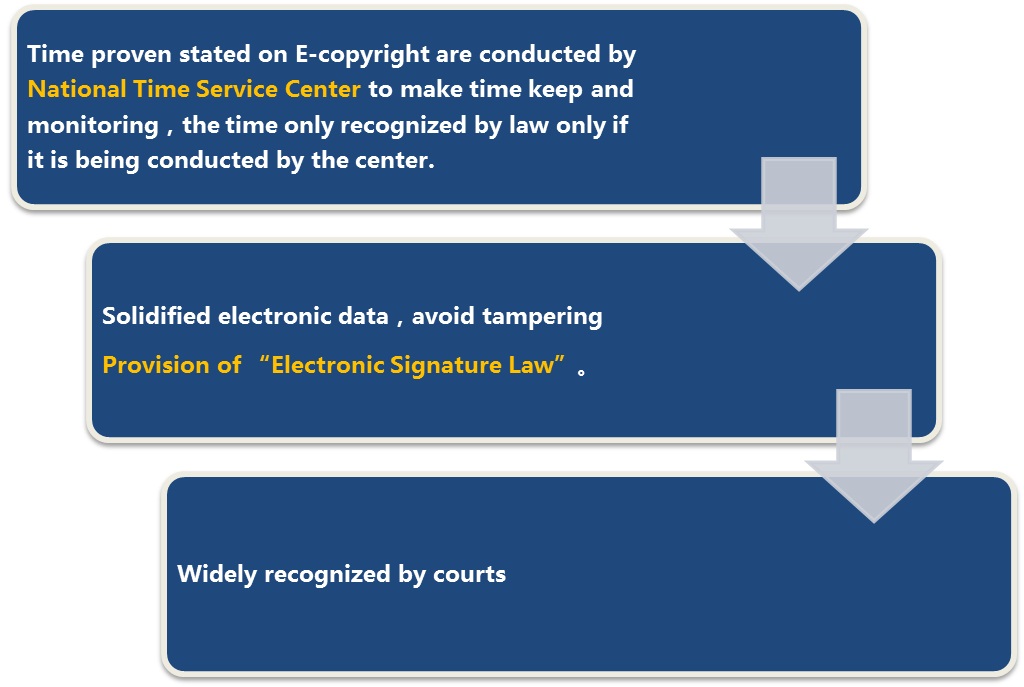 Every industries especially those digital documents and creations should be being protected by E-copyright

For Example Mail, Report,Financial data,records, videos and sound tracks,literary ,art works,plans,sales model,stock display,salary report,design drafts, etc
Advantages



Authority
China Official organization – National Time Service Center ensure the real time production and creation, in which increasing the reliability and authority.


Recognized
The time stated are conducted by National Time Service Center that cannot be tampered.


User-friendly
User-friendly that user can easily make it in front of computer.


Efficient
Only few minutes on protection process, providing 7 x 24 platforms to fulfill every customers and industries need.


LAW
Comply with Electronic Signature Law of the People's Republic of China and the relevant laws and regulations.